January 19, 2011
Back in November, Adam from iamthetrend.com was nice enough to review a few of our t-shirts. Check out his video here reviewing our Ambition, Strength, and Wisdom T-Shirts from our Fall 2010 Line along with one of our 2010 Logo Tees.
Please also check out the other great indie companies featured on this great site!
Thanks Adam!
December 10, 2010
Thanks to everyone that has placed an order! 50 more trees have been planted making our total count 610 trees!
November 29, 2010
November 9, 2010
We are excited to have Love, Robot join our family! Please check them out at www.myspace.com/loverobotli
October 18, 2010
Thanks everyone for your continued support. 60 more trees have been planted. 560 trees planted to date!
October 12, 2010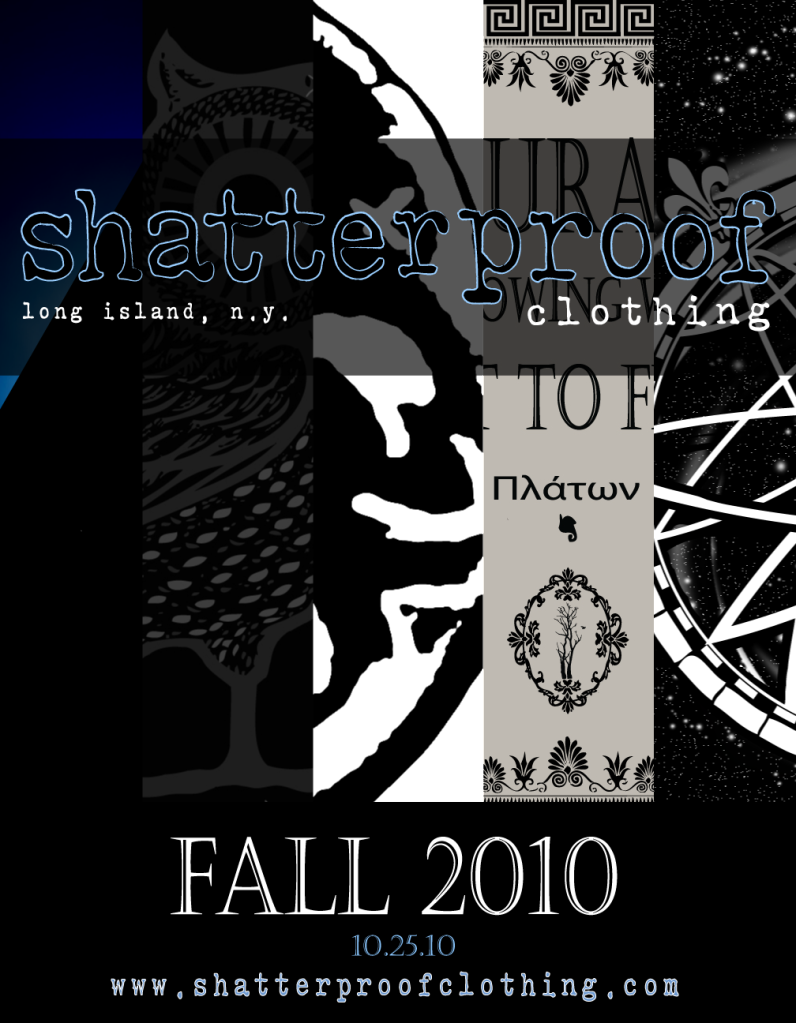 We are proud to launch our fall 2010 line which extracts the components of our brand and melds them into versatility, wisdom, strength, courage, and ambition. These are the building blocks to become… to be… shatterproof.
Attendees of our October 23rd show will have the first look at our new line!

Please vote for our October line release at www.shirtlaunch.com/vote!


September 15, 2010
We are making room for our Fall Line!
September 14, 2010
We will be celebrating the release of our fall line Saturday, October 23, 2010!
Performances By:
All The More www.myspace.com/allthemoreny
April's End www.myspace.com/aprilsendband
Black Suit Youth www.myspace.com/blacksuityouth
The Disappearing Act tdamusic.com
Tiger Riot www.myspace.com/tigeriot
Verbosa www.myspace.com/weareverbosa
West Of Here www.myspace.com/westofhere

September 6, 2010
Big thanks to Paul at The UT Blog for featuring us under his site's Indie Brand Spotlight! Check out our review and the rest of his blog here at www.theut.tumblr.com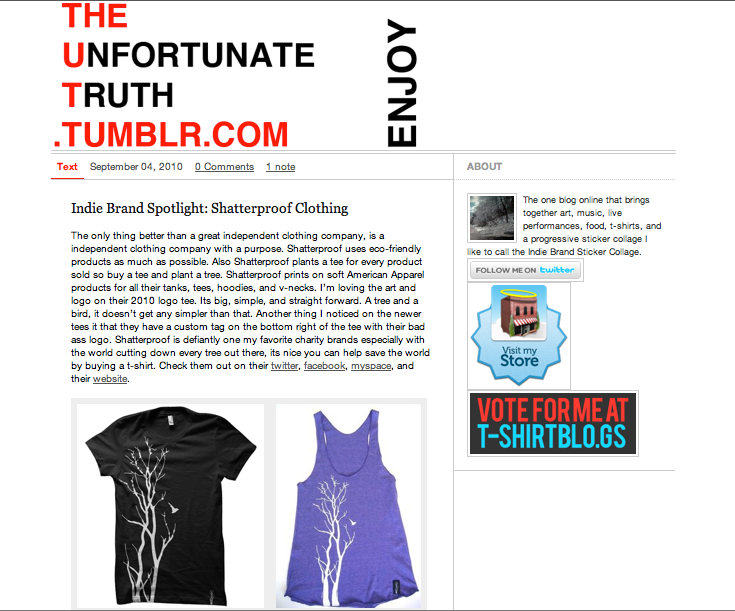 August 18, 2010
We are excited to have Black Suit Youth come on as one of our sponsored bands! They recently killed it at The Gramercy Theatre and will be a part of Stengelfest 2010 along with Shatterproof and Our Own Ghosts. Check them out at www.myspace.com/blacksuityouth and get their album "Our Future Is History" on iTunes at http://itunes.apple.com/album/our-future-is-history/id265858242.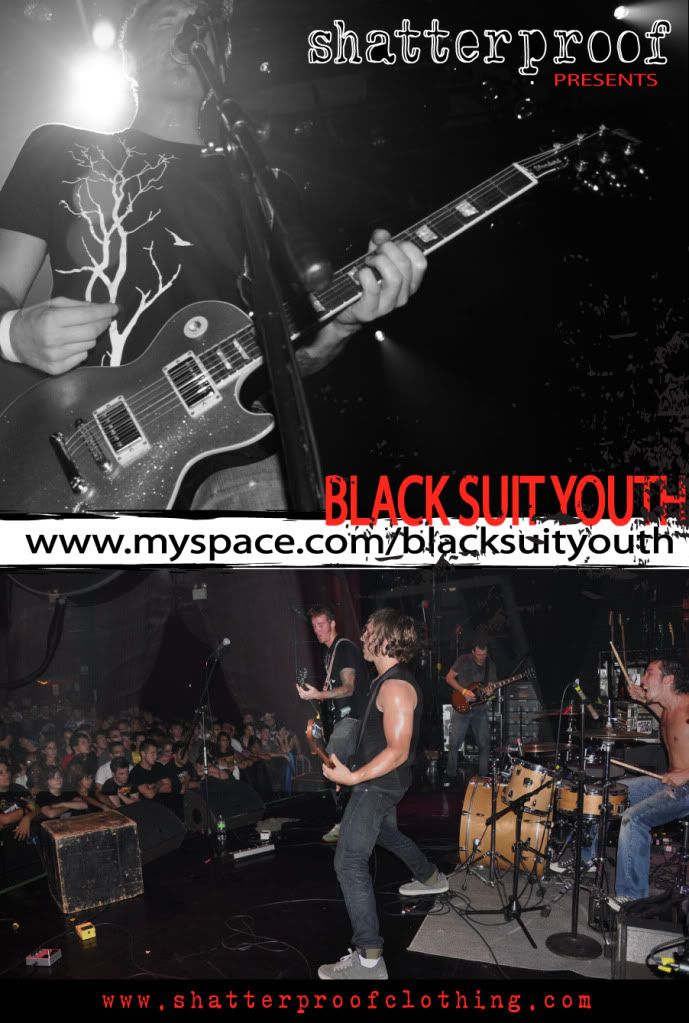 August 16, 2010
STENGELFEST 2010!
We are excited to be a part of Stengelfest10 Sunday, 9/5/10. Set times have been released! Check out all the great bands that are going to be playing and pick up your tickets at http://www.livesourceli.com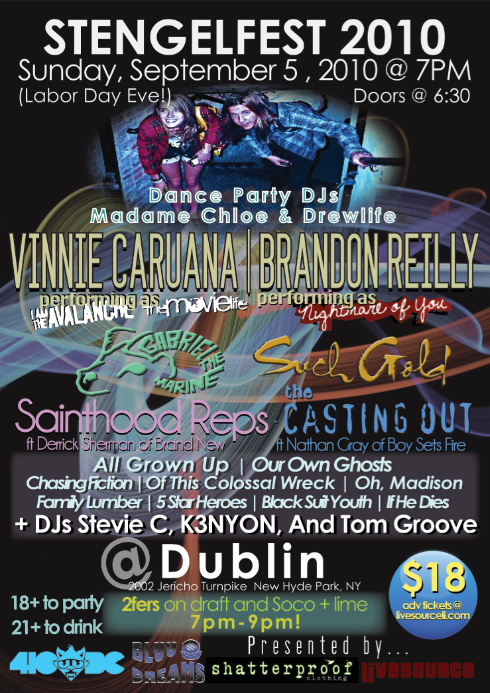 August 6, 2010
We celebrated our first year with friends, family, and music! Thanks to everyone that came out and to Broadway Bar for having us. Special thanks to all our bands, Azariah, Burn The Sky, West of Here, All The More, and Our Own Ghosts for making it an amazing show! We look forward to great things to come!
Photo credit: Brent Eysler Photography